Renowned human rights activist and co-convener of Bring Back Our Girls Campaign, Aisha Yesufu has taken to her official Twitter handle to reveal her true tribe and where she comes from. In a couple of tweets on her official page where she was highlighting 10 things that would stop her from being Peter Obi's running mate, Aisha Yesufu stated her original tribe and corrected the notions of people who thought her to be a Northerner.
According to her, she stated that she is from South-South, specifically from Agbede (Kukuruku Empire) in Etsako West Local Government Area of Edo State. She stated this while revealing that the region she comes from would be part of the reasons why she cannot be Peter Obi's running mate because the political atmosphere of the country forbids a Southern Presidential Candidate and also a South Vice Presidential Candidate.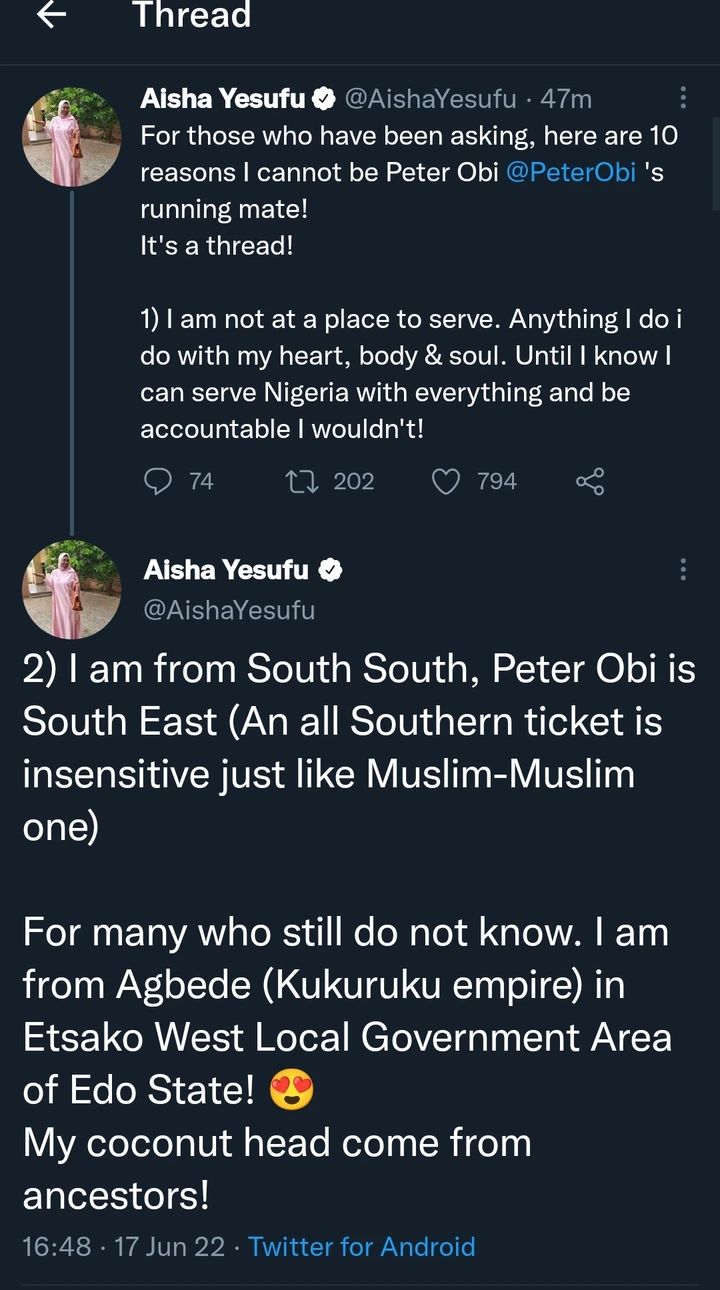 She stated other things that might hinder her from being Peter Obi's running mate such as being bossy, like control her own time, she does not condone disrespecting speech which political officeholders are meant to condone, she can sell a candidate but cannot sell herself, among others. She, however, declared her support for Peter Obi. See some of the reactions below;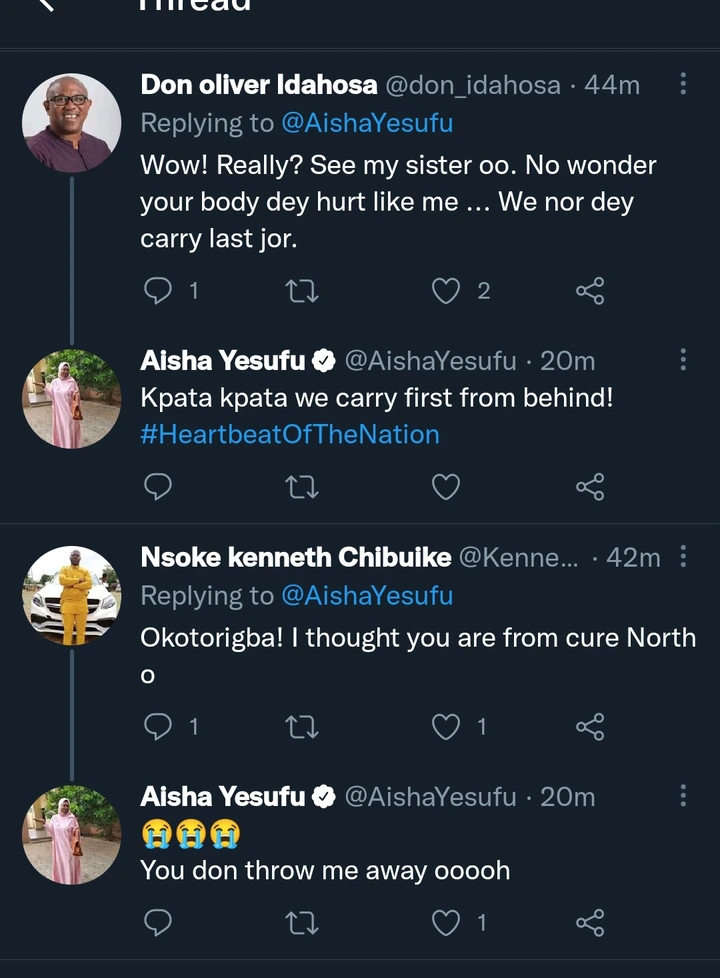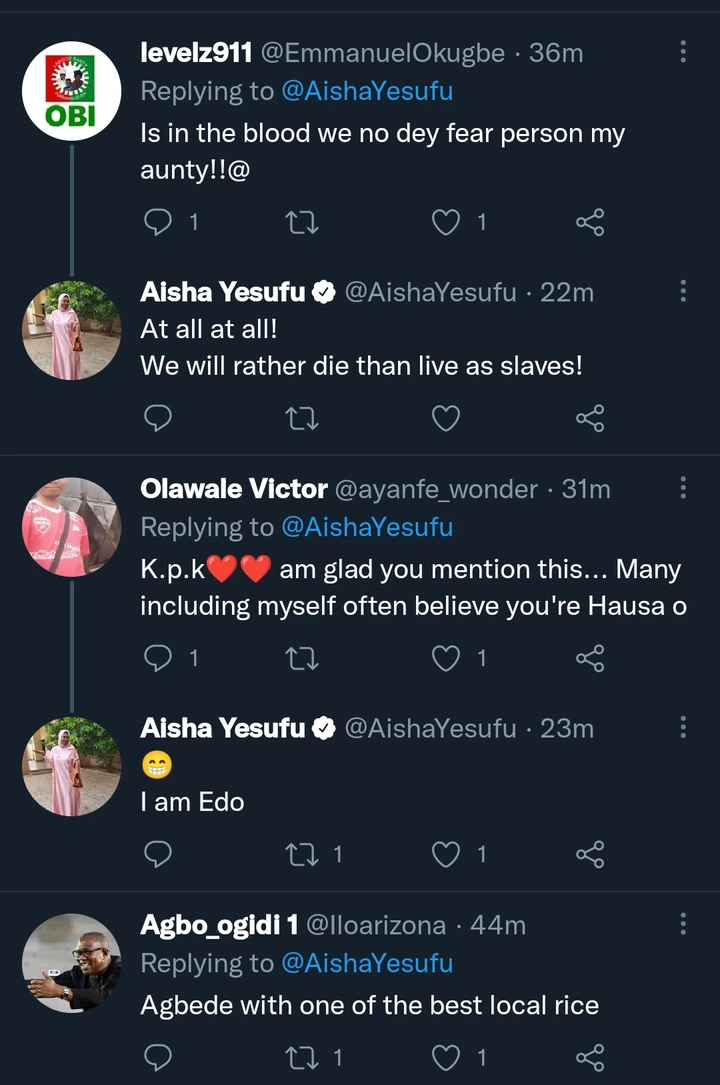 Did you at anytime thought Aisha Yesufu was from the North?
[NationalDaily]