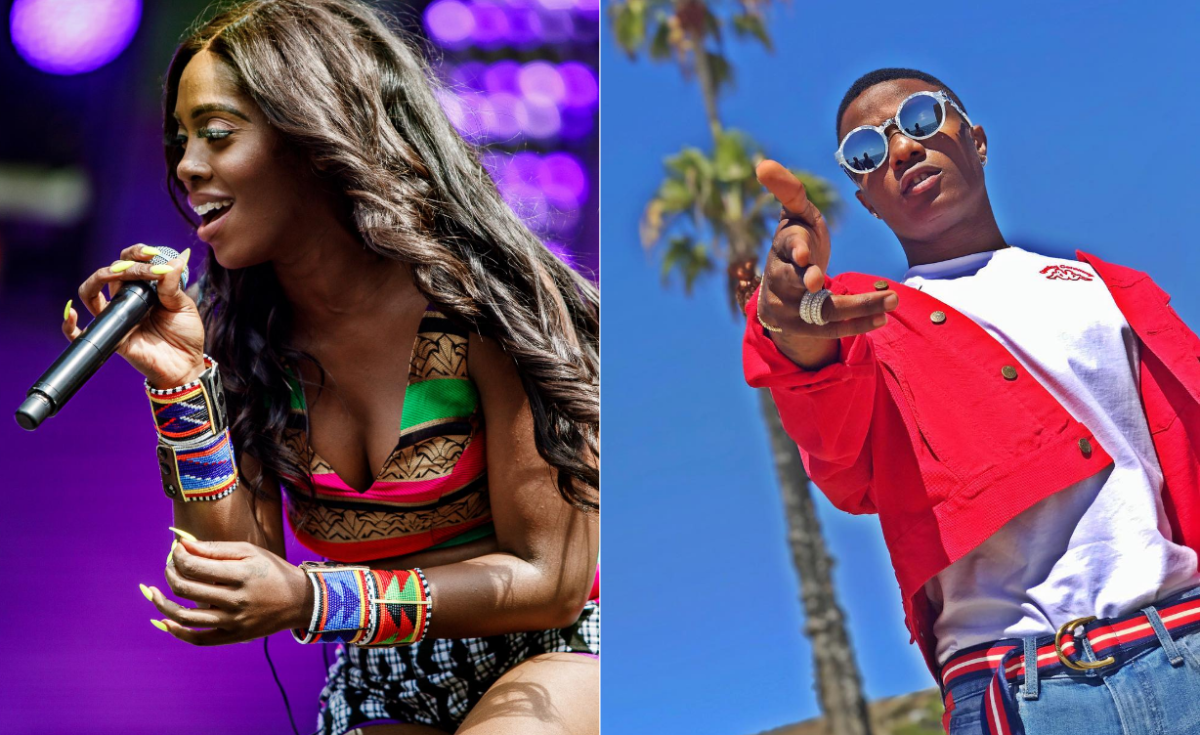 The illegal proliferation of intellectual works of musicians, a.k.a. piracy and the adverse effects of social media on the artistes who in years past raked in millions from album releases, have made live shows more lucrative now than any other time in history. LANRE ODUKOYA brings you insights into how big your superstars earn at shows.
Wizkid:
28-year-old Ayodeji Ibrahim Balogun otherwise known as Wizkid is Nigeria's highest paid musician globally, but the same cannot be said back home. This implies that while his fees abroad are the highest so far, back in Nigeria, he ties with his arch rival, Davido. When he is engaged out of the country, Wi z k i d ' s m i n i – mum fee is in the range of $200,000 (a little over N72m). To perform during a royal wedding at the private residence of Umaid Bhawan Palace in India last year, our sources told us that the artiste earned the sum of 50 million Rupees which is the equivalent of N245.9 million or $681,200. Back in Nigeria, patrons of this globally acclaimed artiste who last week had an outstanding outing alongside American artiste Drake at the O2 Convention Centre in London would have to cough up between N10m-N25m to get Wizkid to perform We gathered reliably that he was paid about N10m by a Lagos High Net North Tycoon as artiste's appearance fee just for attending the billionaire's son's birthday. He earned as much as Davido who was also a guest artiste at the birthday party held in Lekki, Phase One, Lagos. Balogun who became a recording artiste at the age of 11 is the first Nigerian artiste to hit one million Twitter followers. He plays multiple genres of music from Hip-pop, Afrobeat, Reggae, Dancehall to Afro-pop and he's the founder of Starboy Records.
Davido:
David Adedeji Adeleke known by the showbiz moniker, Omo Baba Olowo (OBO), is 24 years old. He is currently the most sought-after artiste in Nigeria. The billionaire's son is a producer, record label owner and an Afro-pop and Afrobeat singer. He owns Davido Music Worldwide (DMW) with a number of sign-ons i n – cluding Dremo, Mayorkun and Shina Rambo. Sources close to the Babcock University Music graduate told eelive.ng that he charges between N10m-N25m to perform in Nigeria where he obviously gets more shows with a lot these coming from his father's business associates who appreciate his music. To perform abroad, Davido is said to demand $100,000 or more. Unlike his counterpart, Wizkid, he gets fewer foreign engagements but has won nearly all the awards meant for African singers of repute.
K1 De Ultimate:
King of Fuji Music, Olasunkanmi Wasiu Ayinde Marshal, a 62-year-old maestro and one of the most widely travelled musicians on the continent, remains the most sought-after act in his genre of music. K1 De Ul- timate is said to be so influential to the extent of dictating the dates that organisers of events can stage their parties if they want him on the bandstand. K1 charges between N5m-N15m depending on the function. He may come a little lesser for his inner caucus pals, considering their story from days of yore and the fact that the gig will be an assemblage of the big spenders. For foreign shows, he charges between $70,000-$150,000. KWAM 1's influence essentially results from the appeal of his music to audience across demography, his ability to socialise easily as well as his political affiliations. He is also blessed with loyal patrons some of whom had engaged his services for well over three decades. For instance, the Ogun State born performer was said to have been contacted by a member of Fadaka Club who has run into bad times but wanted KWAM 1 to perform at his daughter's wedding. Sources told us that this old patron had only N2m and went to the artiste jittery knowing how much his current charges were. We learnt that the artiste dismissed the fears of the man and offered to perform free of charge in deference to the patronage he has re-ceived from him in the past. The only caveat was that the wedding should hold on a Sunday instead of the Saturday the father of the bride had chosen.
This disposition has however not always worked for K1. Sources told us about an incident in which he attended a show with his full in London at N30m only to realise that Davido, a younger artiste, who performed at the same wedding party, got N40m even though he did not perform with a band.
King Sunny Ade:
Sunday Adeniyi Adegeye MFR, also known as King Sunny Ade, is a 72-year-old multi-instrumentalist, singer and song writer with at least two Grammy Nominations to his credit. He's one of the most decorated musicians in Africa and one of the busiest living today. The Juju music exponent has serenaded generations of music lovers and is still entertaining with his mesmeric dance steps. He's the most famous of the old bloc and therefore charges between N7-N15m to perform at soirees depending on the distance. He charges between N10m-N20m for concerts and is always with the full complement of his band. This accomplished prince from Ondo State is also unarguably the most influential musician to have traversed this country.
Tiwatope Savage:
Queen of Mavin Records, this 39-year-old diva is Nigeria's most priced songstress and one of the biggest in Africa today. The multiple brand ambassador is the life of many Nigerian parties and has remained so for about four years. The mother of one charges between N4m to N10m to be at her best at shows within the shores of Nigeria. She was until lately reported to also insist on being the only female artistes at gigs where she would agree perform and that partly explains why her colleagues are at war with her. Tiwa Savage as she is widely known charges $100,000 at the minimum for shows abroad. Mama Jam as she's fondly called also has a rich history of international exposure and collaboration. She sings Rhythm &Blues Soul and Afro-pop.
Flavour N'abania:
Chinedu Okoli also known as Flavour Nabania is a super talented singer, songwriter and multi-instrumentalist who has made significant impact everywhere he has performed around the world. The 37-year-old entertainer sings Igbo highlife, R&B and hip hop. He charges between N5m-N10m to perform at shows in Nigeria. But he's abundantly loved across Africa where he is mostly engaged. Flavour charges about $150,000 for shows across the continent which have been massive successes with venues filled to maximum capacity.
Ebenezer Obey:
One of the most revered singers of the old bloc, Evangelist Ebenezer Remilekun Aremu Olasupo Obey-Fabiyi is a highly philosophical singer of Juju music with over 40 years experience. With signature numbers for most of his major patrons of old, Ebenezer Obey's name readily comes to mind when plans are in top gear for weddings, birthdays, housewarmings, anniversaries and funerals. Chief Commander, as he's also called, went on semi-retirement to heed a spiritual call for some years. However, he's back on the grind now catering to the needs of his fans whom he charges between N3m-N8m to perform at select shows. Ebenezer Obey like his industry friend and rival, KSA, has a long list of acolytes doing his style of Juju music, which is known as Miliki now generally spiced with gospel.
Tuface Idibia:
43-year-old multiple award-winning singer, Innocent Idibia, also famously referred to as 2Baba or Tuface, is an iconic singer whose music has been widely accepted across the globe. The 'African Queen' singer crooned the song to worldwide acclaim in 2004 as a track off his 'Face to Face' debut album. He followed up with 'Grass to Grace' as the sophomore and since then has been on a phenomenal rise. Tuface almost has no category of award yet to win in Africa, understandably so, he charges between N4m-N8m to perform at gigs in Nigeria. For concerts, he charges between N7m-N12m and between $80,000U-120,000 to perform abroad.
NewTelegraph